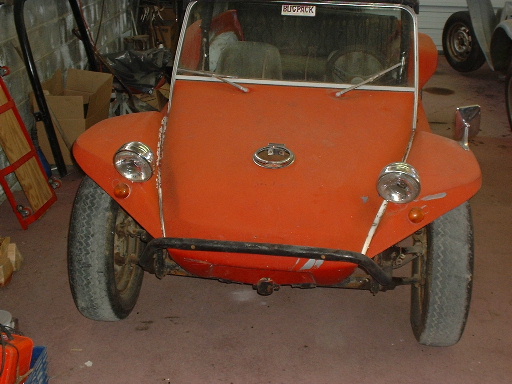 Just towed the 59 Manx
to the shop and will
get started on it in Aug. 2001.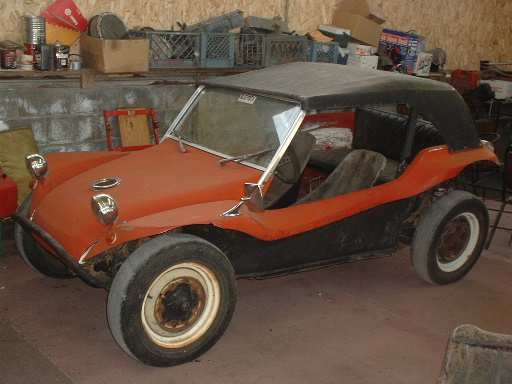 Full side view with
the top showing, some major
work needs to be done. That's O.K.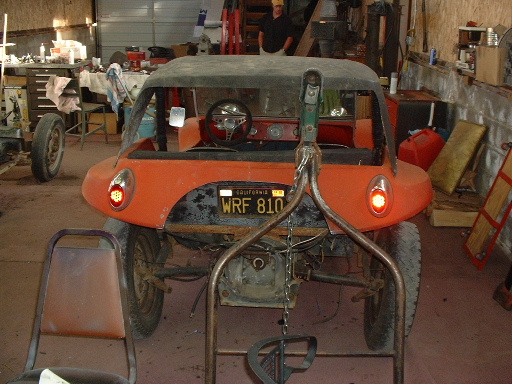 No motor until next year
1835 or 2190
or maybe a 2000 pinto motor.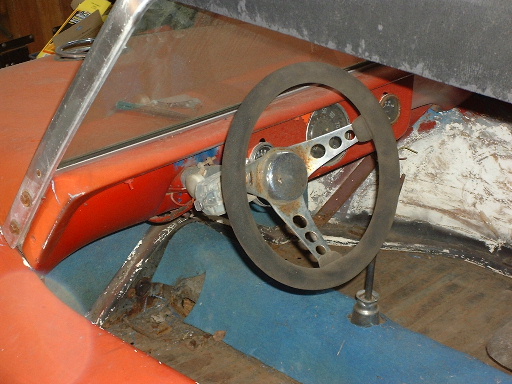 Not much there but
I am going to put in hydrolic
brake and clutch.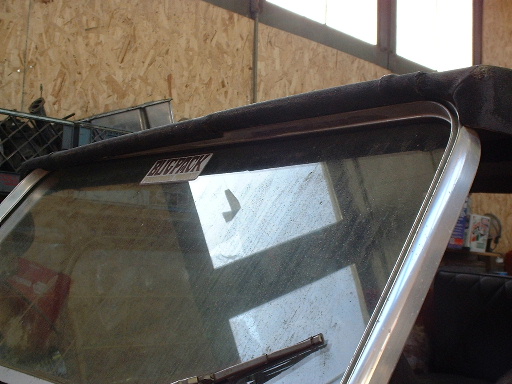 The top is split
down the middle and
will refiberglass.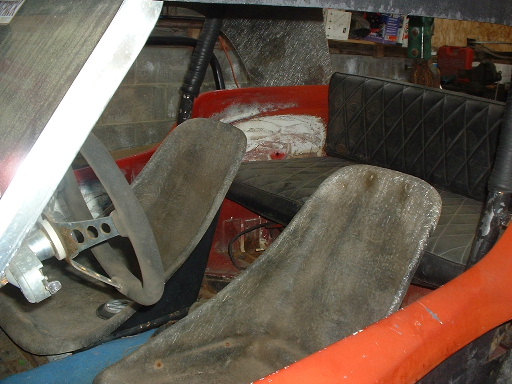 The seat are out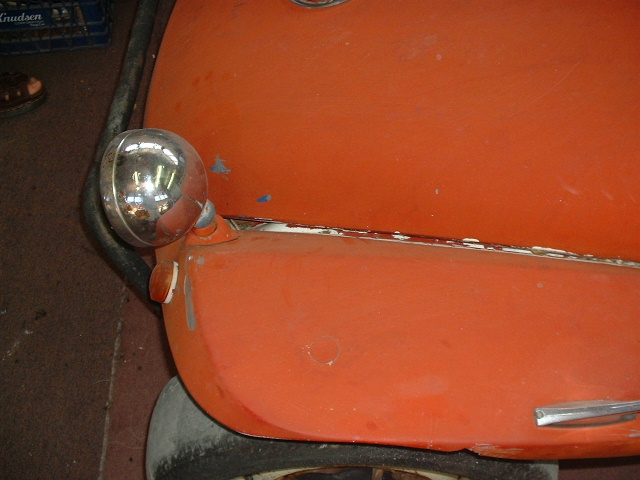 Major space between
tje hood and the fenders which
will be formed into one piece.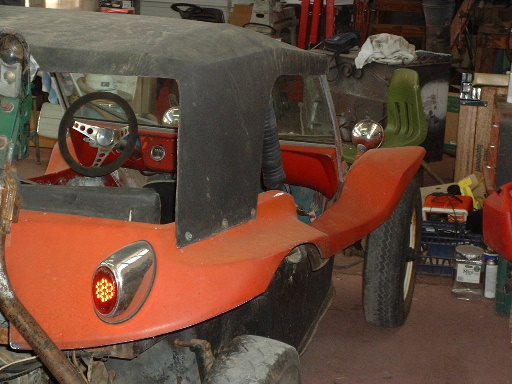 Side rear view